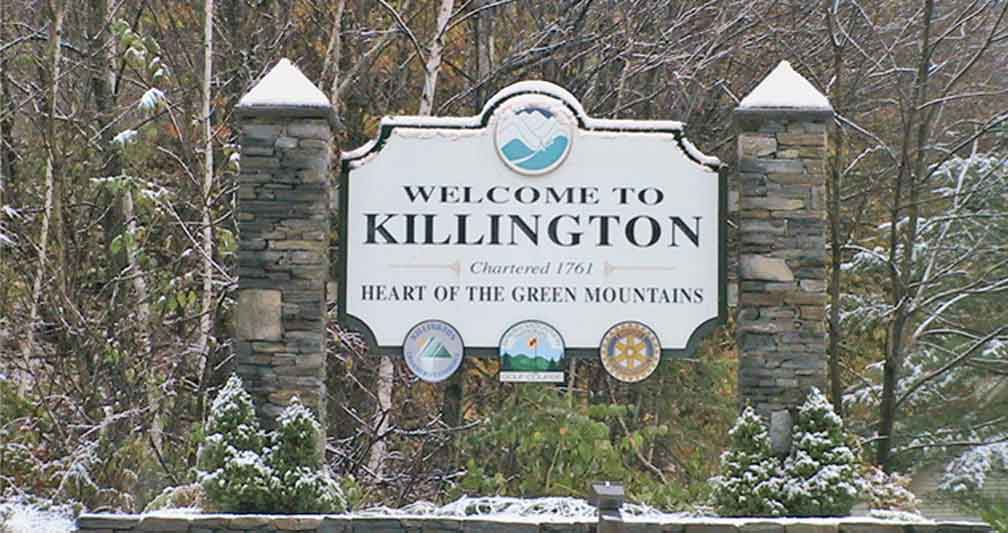 Welcome to killingtonvillage.com, where you can find out "Everything about Killington all in one place".

Killington Vermont, in the heart of the Green Mountains, is a very dynamic four season resort. Killington is the home of the Killington Ski Resort, the largest snow sports resort in the eastern United States. During the late fall, winter and spring, you will find world class downhill skiing and snowboarding spread out over 200 trails serviced by 33 lifts across seven mountains. With average annual snowfall over 250 inches, and the country's most extensive snow making system, the Killington Ski Resort offers the longest ski season in Eastern North America.

During Spring, Summer and Fall, the Killington Region is a celebration of the outdoors. 18 golf courses are in the area, including both the Green Mountain National and Killington Resort golf courses in Killington proper. In addition, the Green Mountains offer an amazing backdrop for a complete vacation with activities including hiking, mountain biking, bicycle touring, antique hunting, and just plain relaxing.

To plan your trip to Killington, you will find that killingtonvillage.com has a complete list of lodging options in Killington including inns, bed and breakfasts, hotels, motels, condominium and house rentals. The lodging properties at Killington offer a complete range of possibilities from Slope side, Ski In/Ski Out condos, to upscale country inns, resort hotels and cheerful motels to fit your family's size and budget.

During your visit, you will discover a wide range restaurant dining possibilities at Killington. Many beautiful fine dining and casual dining restaurants are available for your dining pleasure. If lighter fair is on your mind, of you just want an aprés ski beverage, you will also find a wide variety of pubs and taverns ranging from Irish Pubs to Sports Bars.

And of course, Killington is also well known for it's aprés ski nightlife. From cozy bars in country inns, to heart pumping night clubs with the best in live performance, there is no reason to go to bed early during your stay at Killington.

But don't stop yet. While your here, you can find out about the shopping opportunities in Killington. And if you would like to reside in Killington either permanently, or as a second home owner, be sure to browse over to the real estate section to access the many fine real estate brokers in the area.

Most of all, enjoy your tour of Killington on killingtonvillage.com. Everything about Killington Vermont in one place!
Killingtonvillage.com was developed and is maintained by Birch Ridge Inc. Copyright 2009. All rights reserved.